Boten accessoires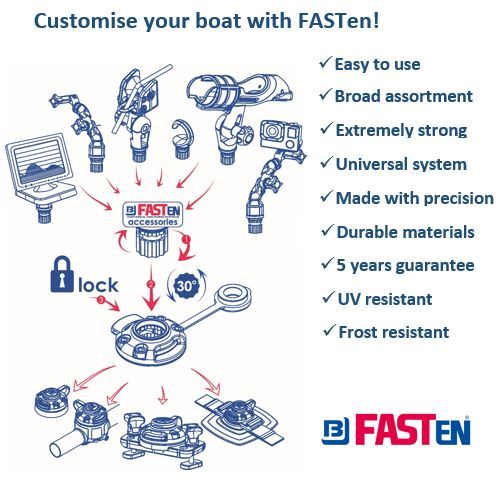 Otterboat offers the highest quality and superior design boat accessories made by Borika Ltd. from polyamide and caprolon with precise manufacturing and a fine finish. We offer a unique 5 year replacement guarantee!
Otterboat offers a complete set of boat accessories to, such as: anchor holders, anchor locks, mooring cleats, a large variety of mounting platforms and mounting pipes.
Our current offers!
1. Otter Boat has a constant offer where the clients could recieve a 5% discount on the entire purchase if they buy €200 worth of Fasten boat accessoires.
2. From the 18/10/2018 to the 28/11/2018 you could get a discount at Otter Boat! We offer 10% discount on all the boats and catamarans. This discount can be coupled with the discount above (point 1)! Thereby you could get a total of 15% discount on your boat!
Shopping cart
No items in shopping cart.